If your audio visual impact is vital to your business
we can advise on the best solutions.
AV Communications are a specialist audio visual company supplying and installing a wide range or equipment. We can cater for a simple "entry level" meeting room up to a fully integrated "system" boardroom.
We view individual requirements with an open mind, taking into account your budget, your market sector, the room environment and status.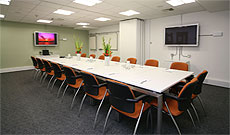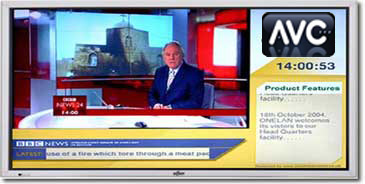 Widescreens with personalised message
real estate are popular in Receptions